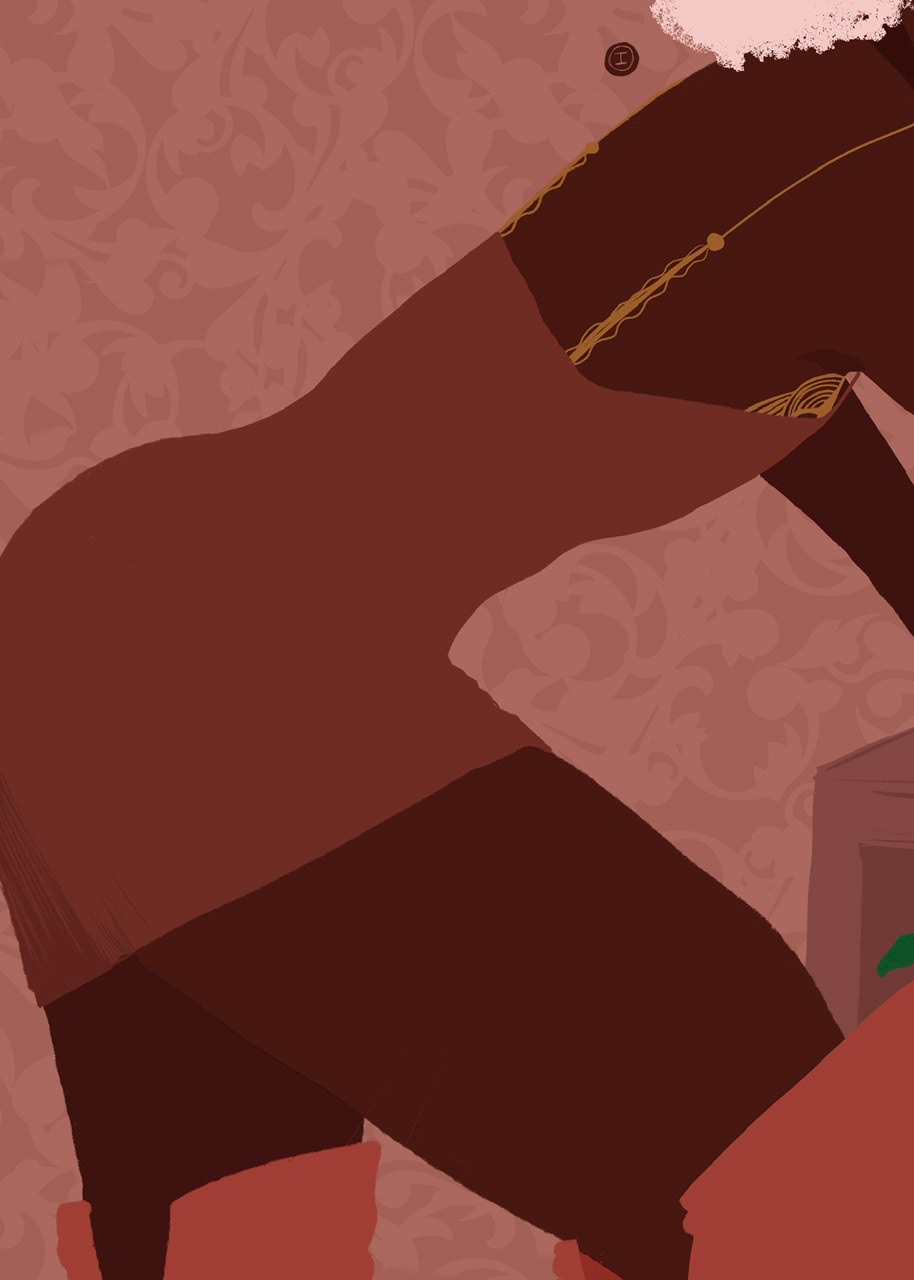 We take it for granted that clothing and intimates match all skin tones but even just 10 years ago it was a struggle.
My art palette skews towards neutral, blush tones and my personal style has slowly reflected that too.  These colors in my art and my personal life make me feel so empowered.  Being able to wear items that compliment my skin tone and allow me to look sophisticated is dream come true. 
I wanted to capture that grown, sexy feeling in this series. And I wanted to share the elegance of the color brown, a color that has always been overlooked but should never be ruled out.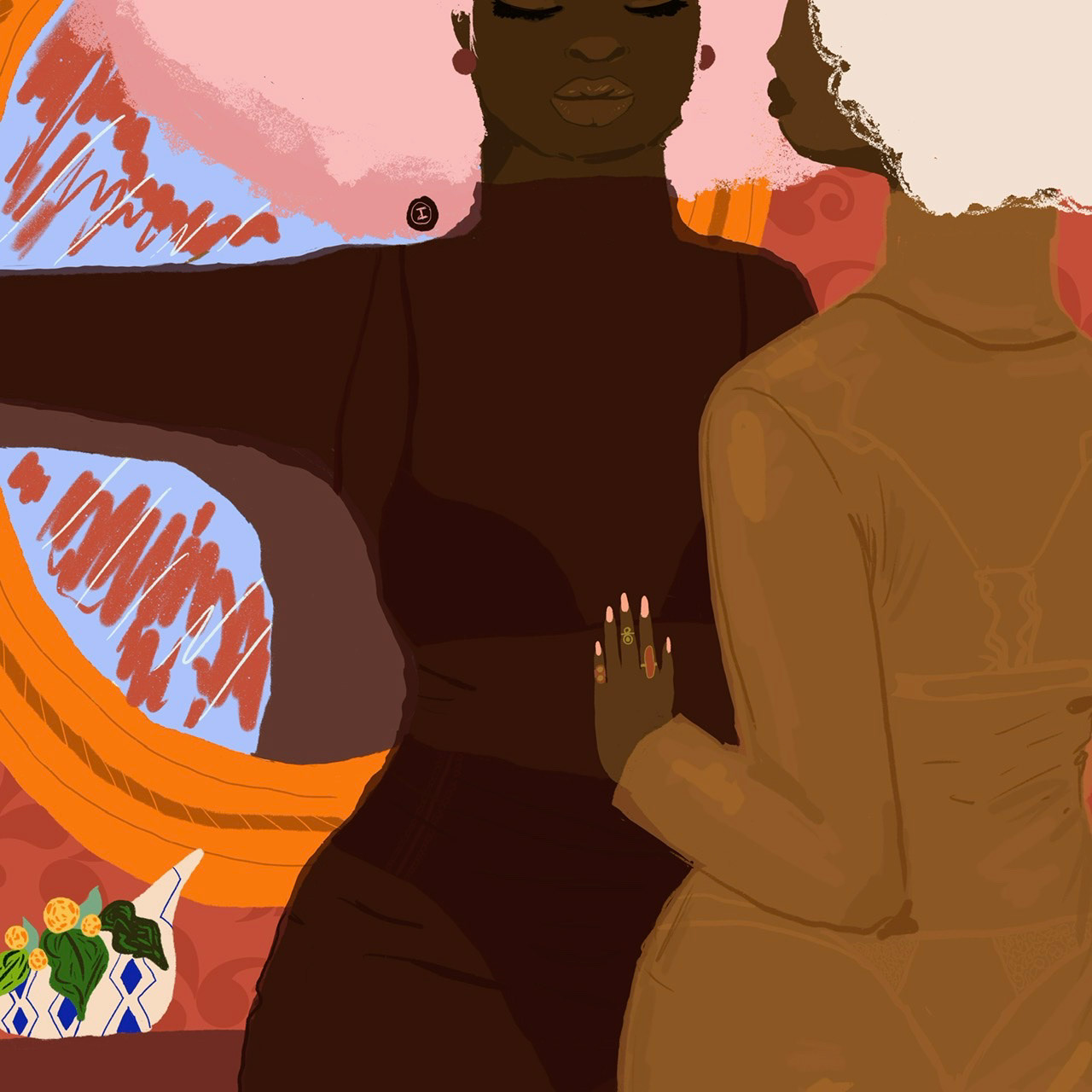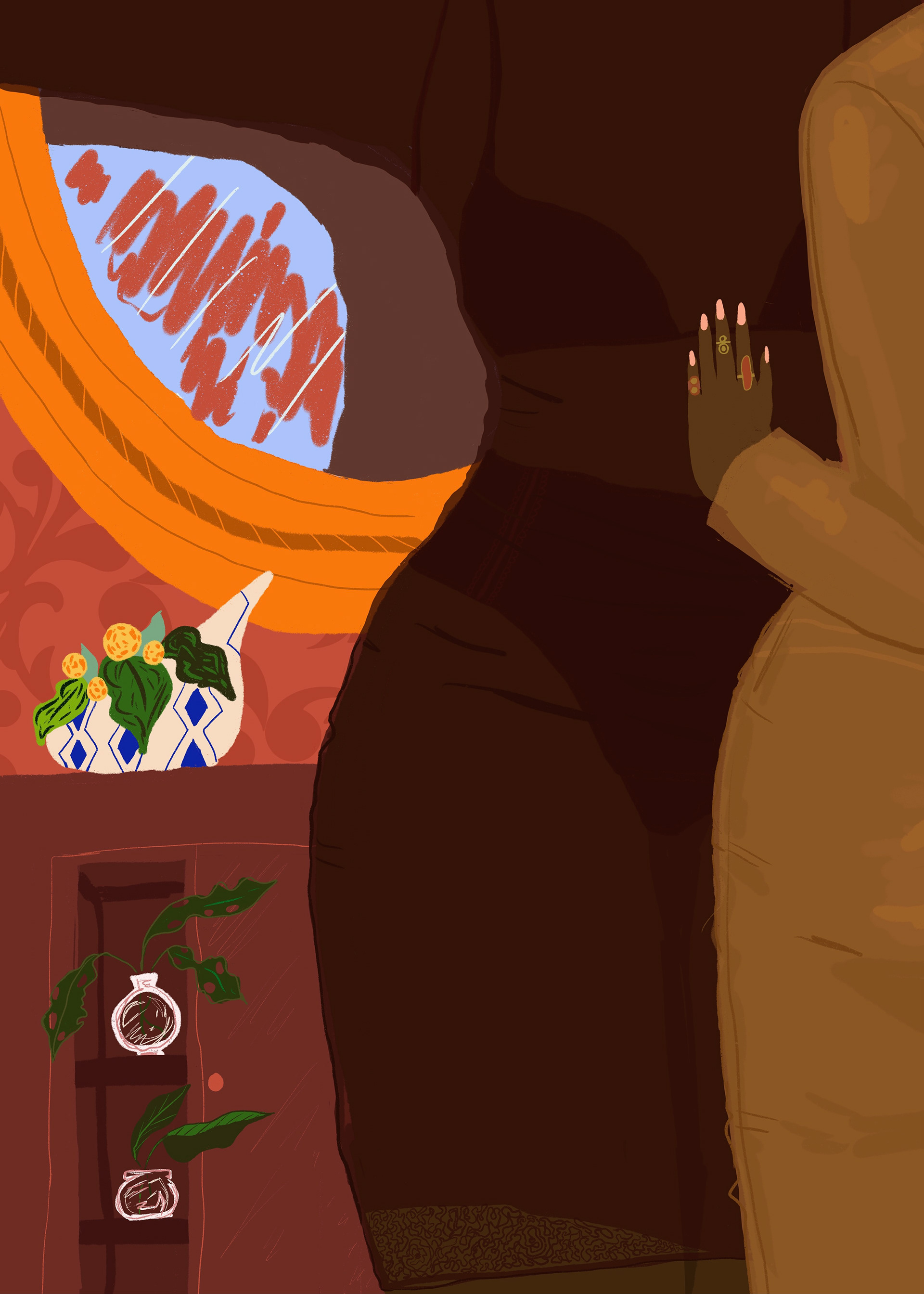 Are they friends, are they lovers? 
Are they laughing about a girls night for the books or whispering sweet nothings in a cozy corner?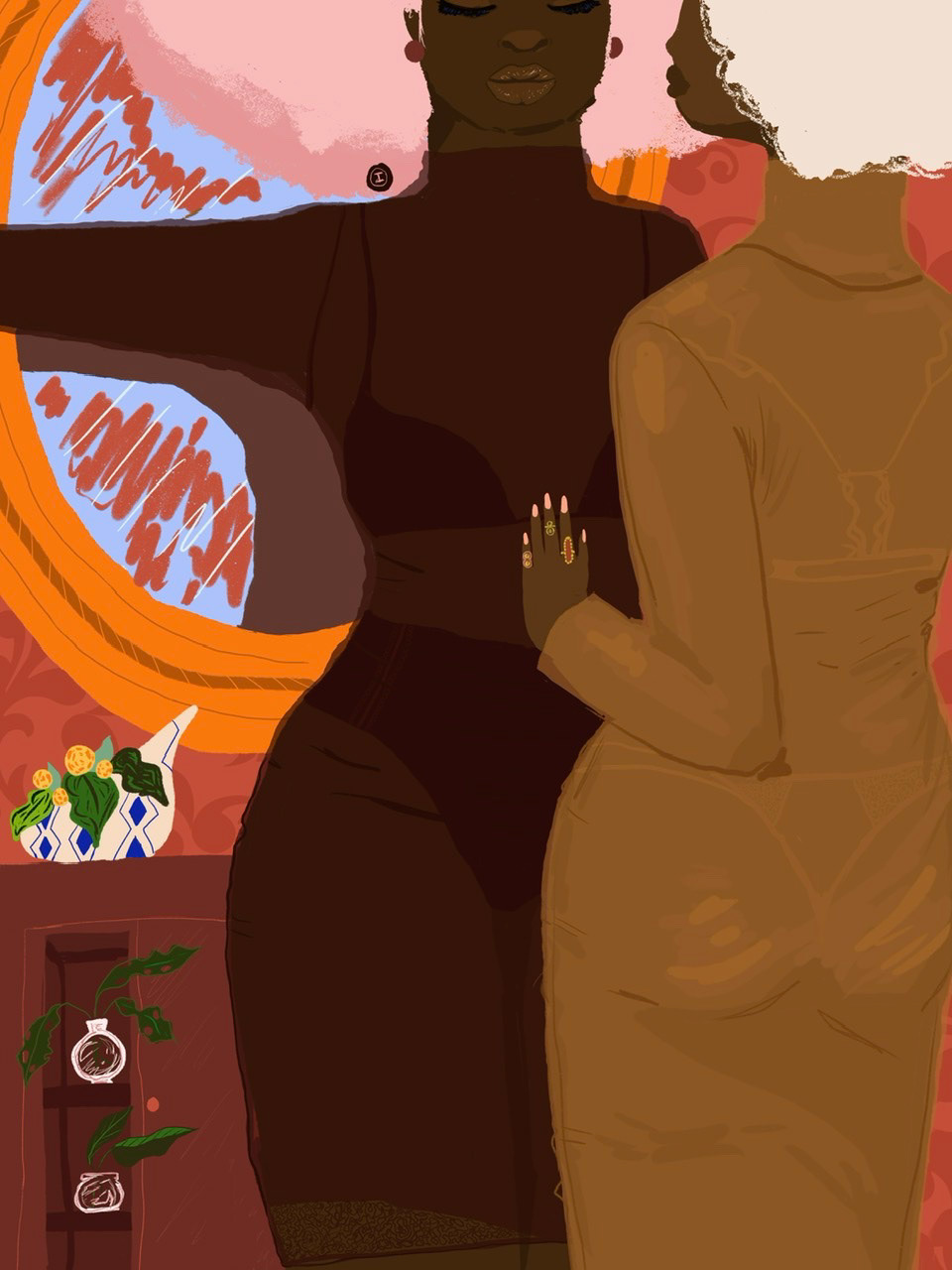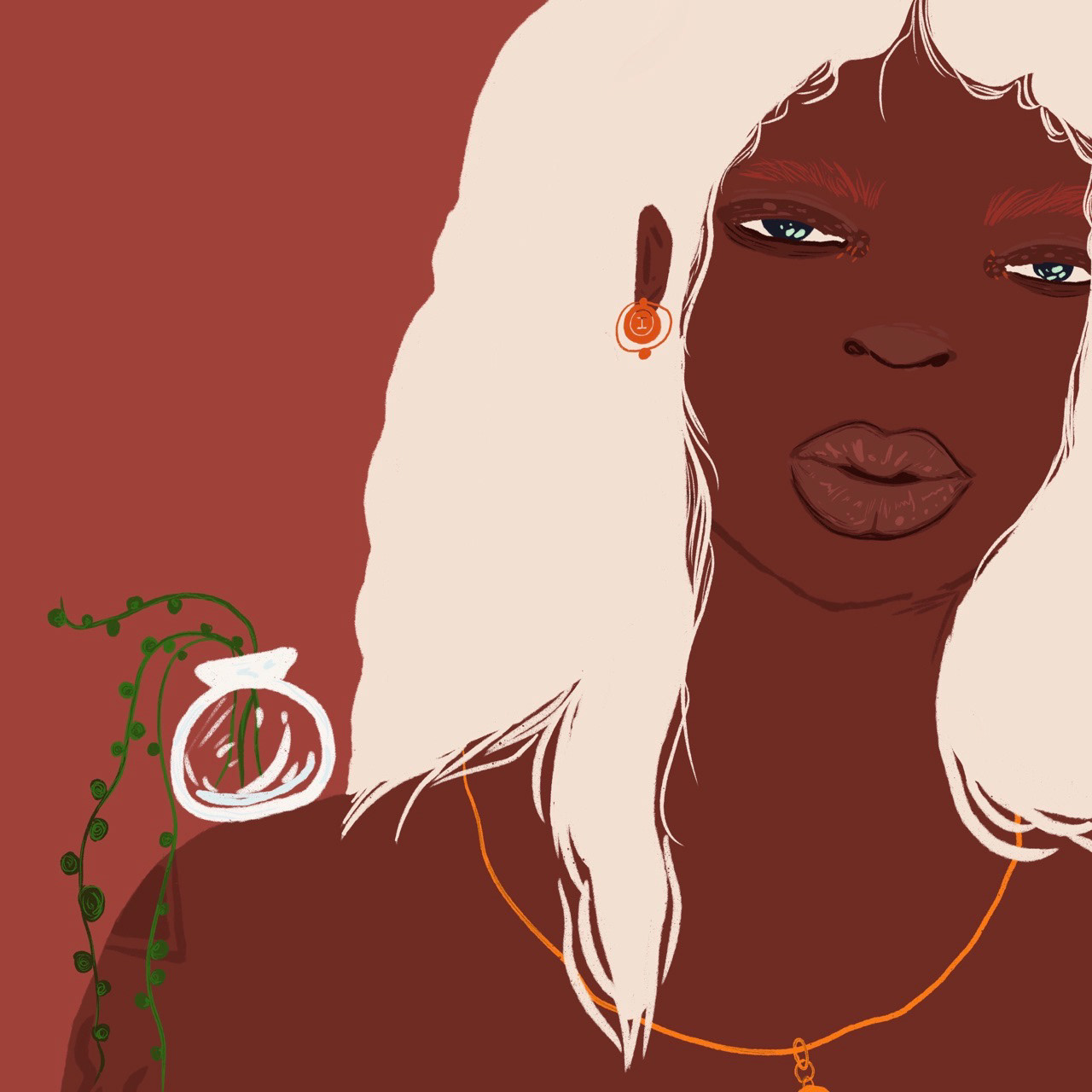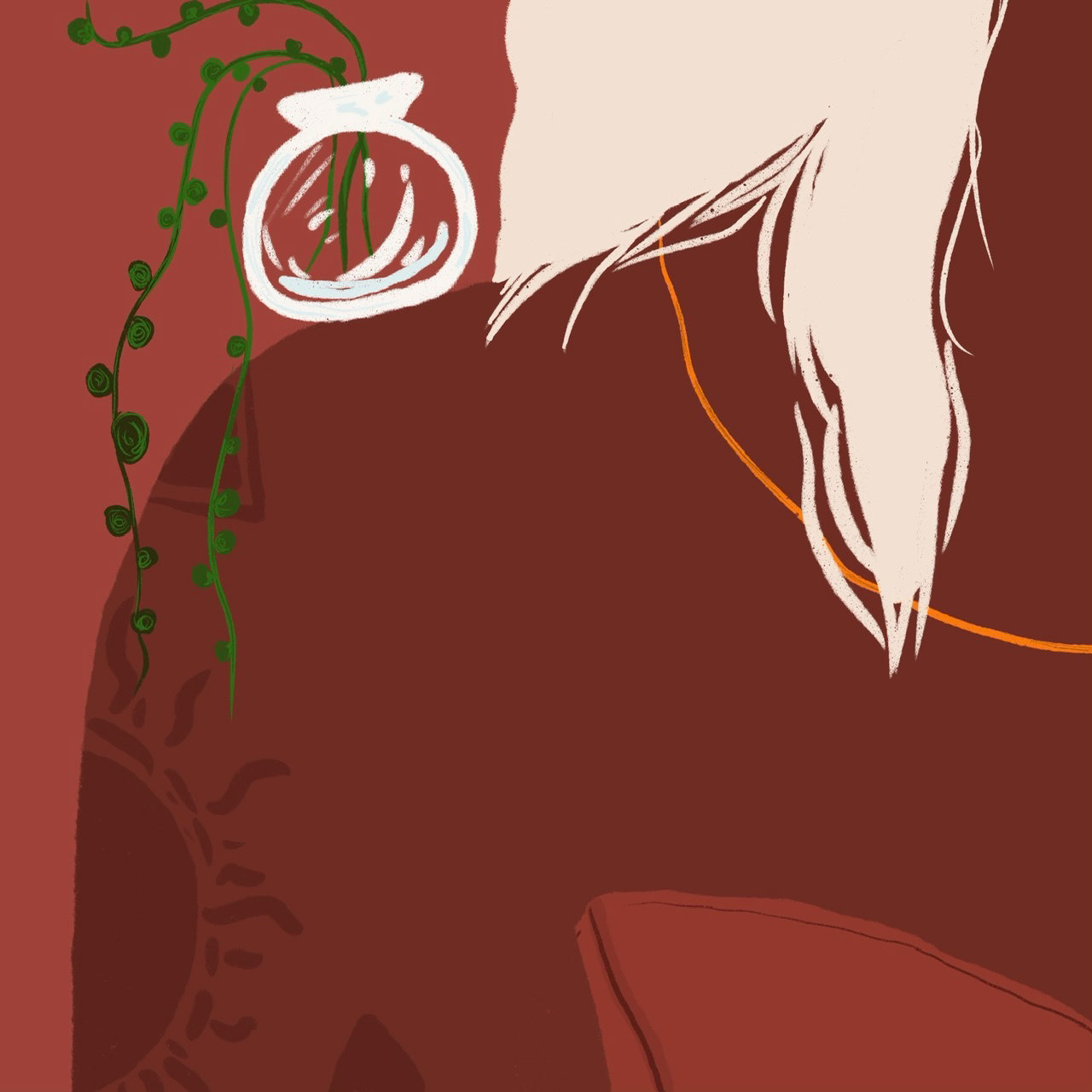 Carrying the weight of the world are you?  You are seen.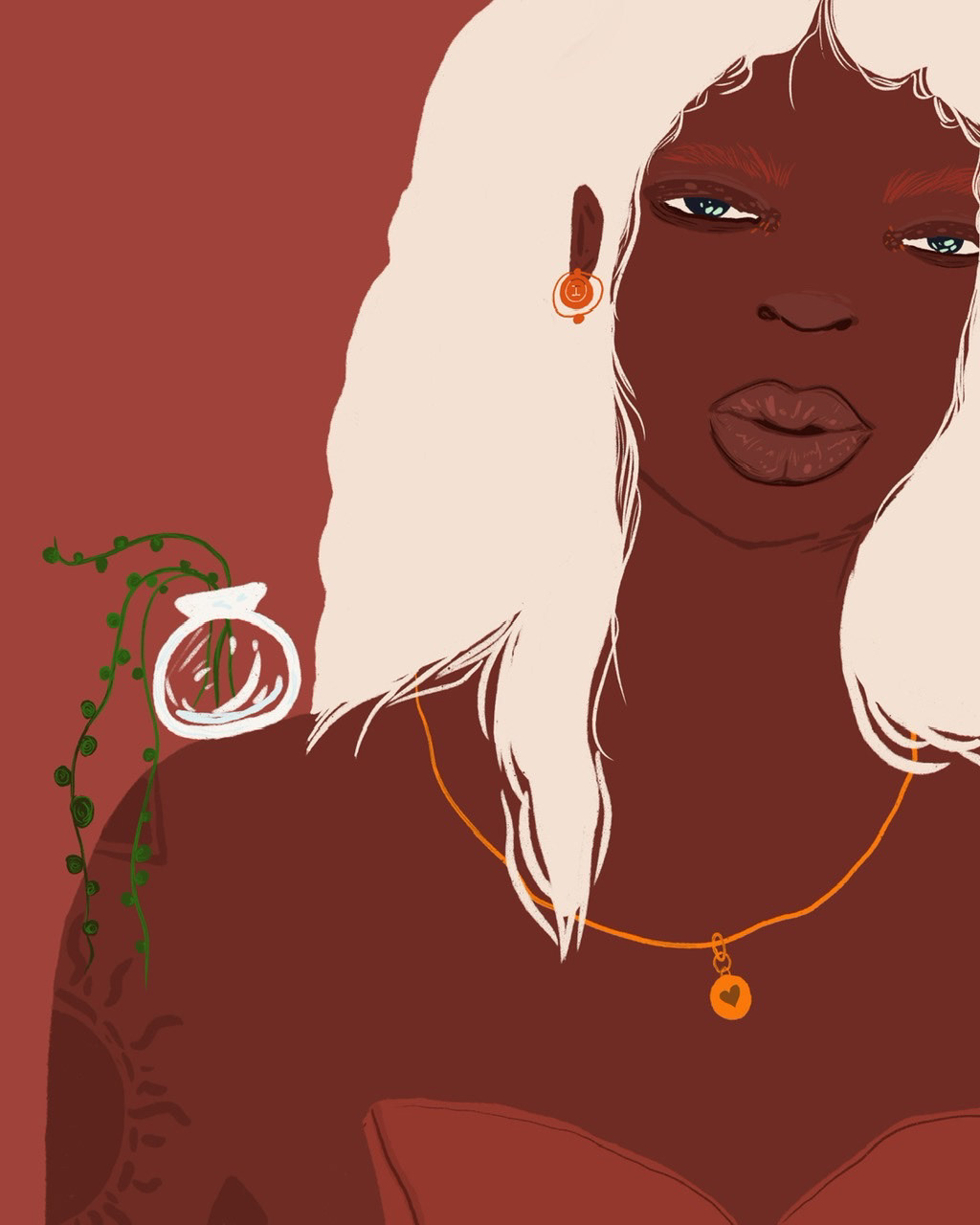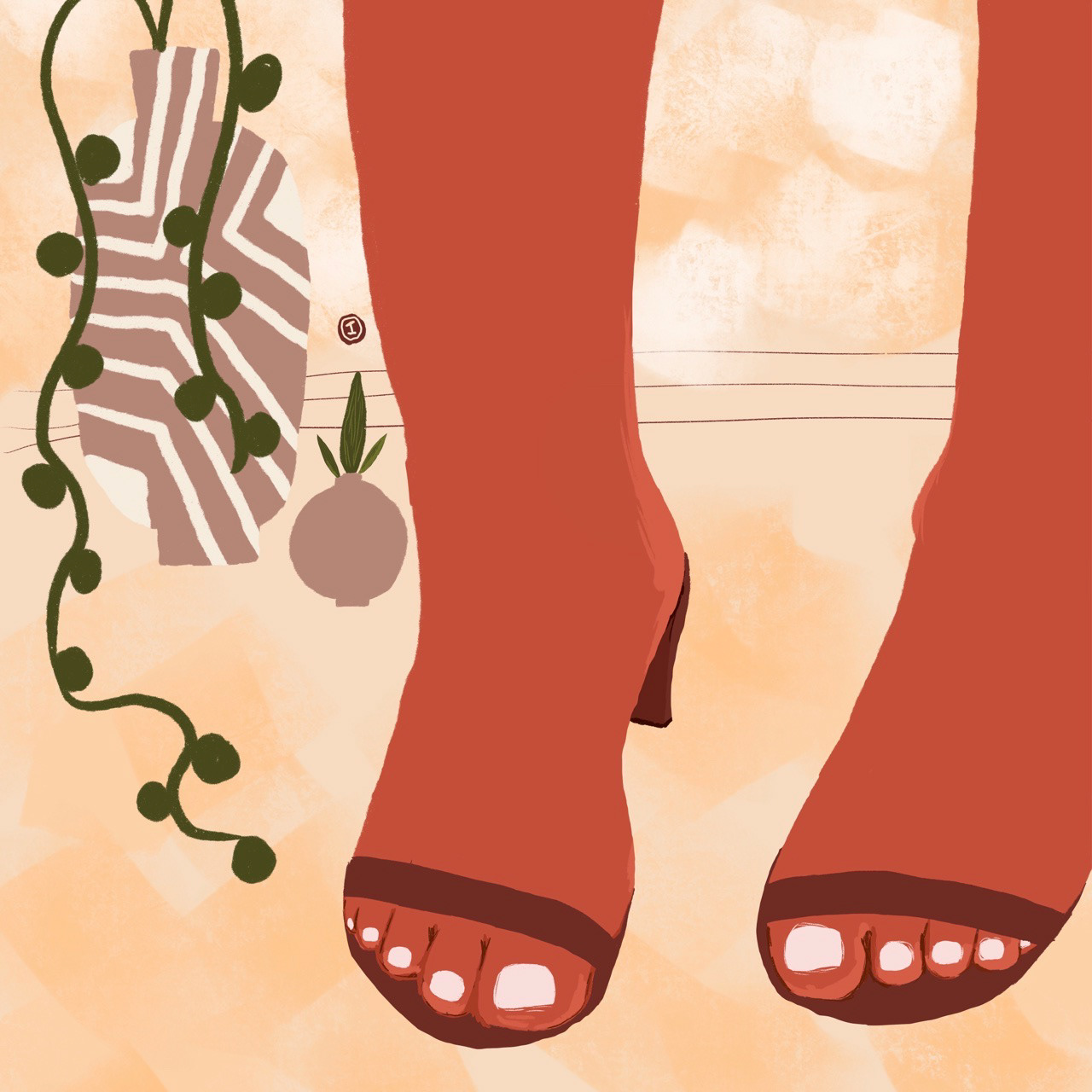 Nothing is sexier than a woman wearing sophisticated shoes that compliment her skin tone.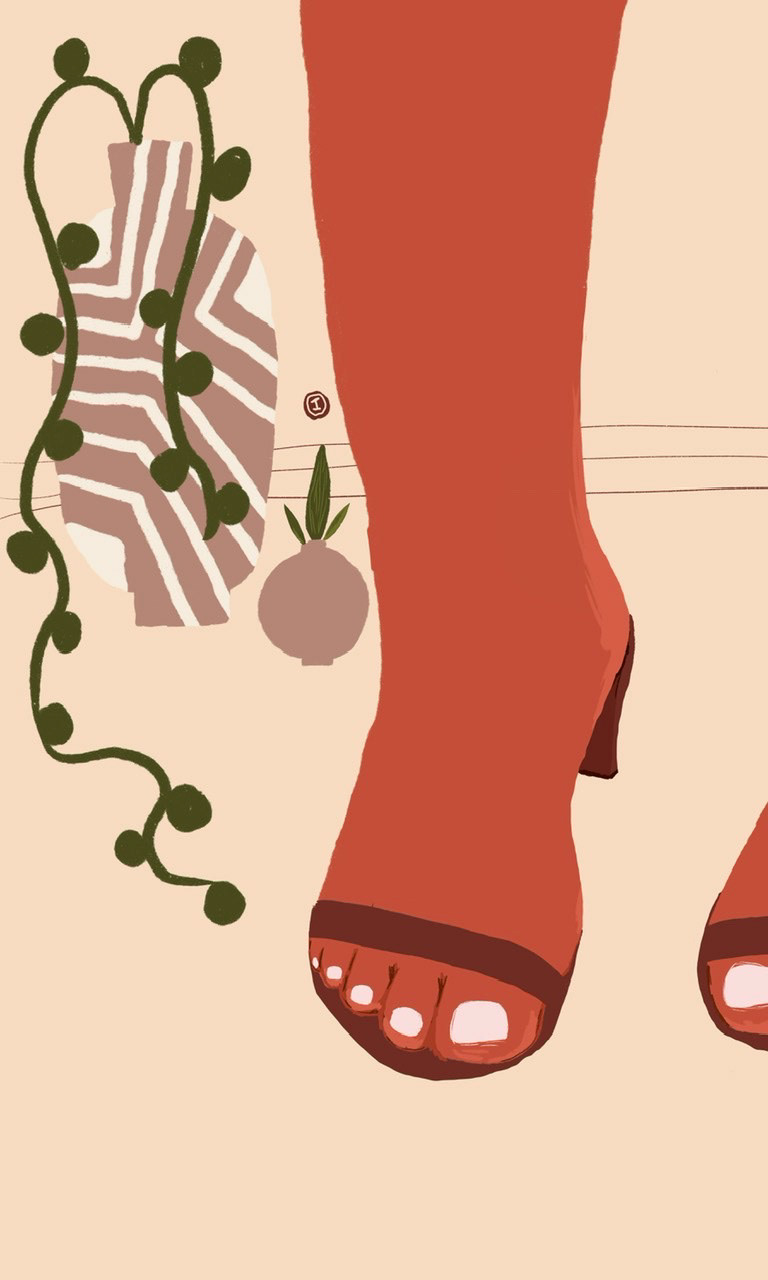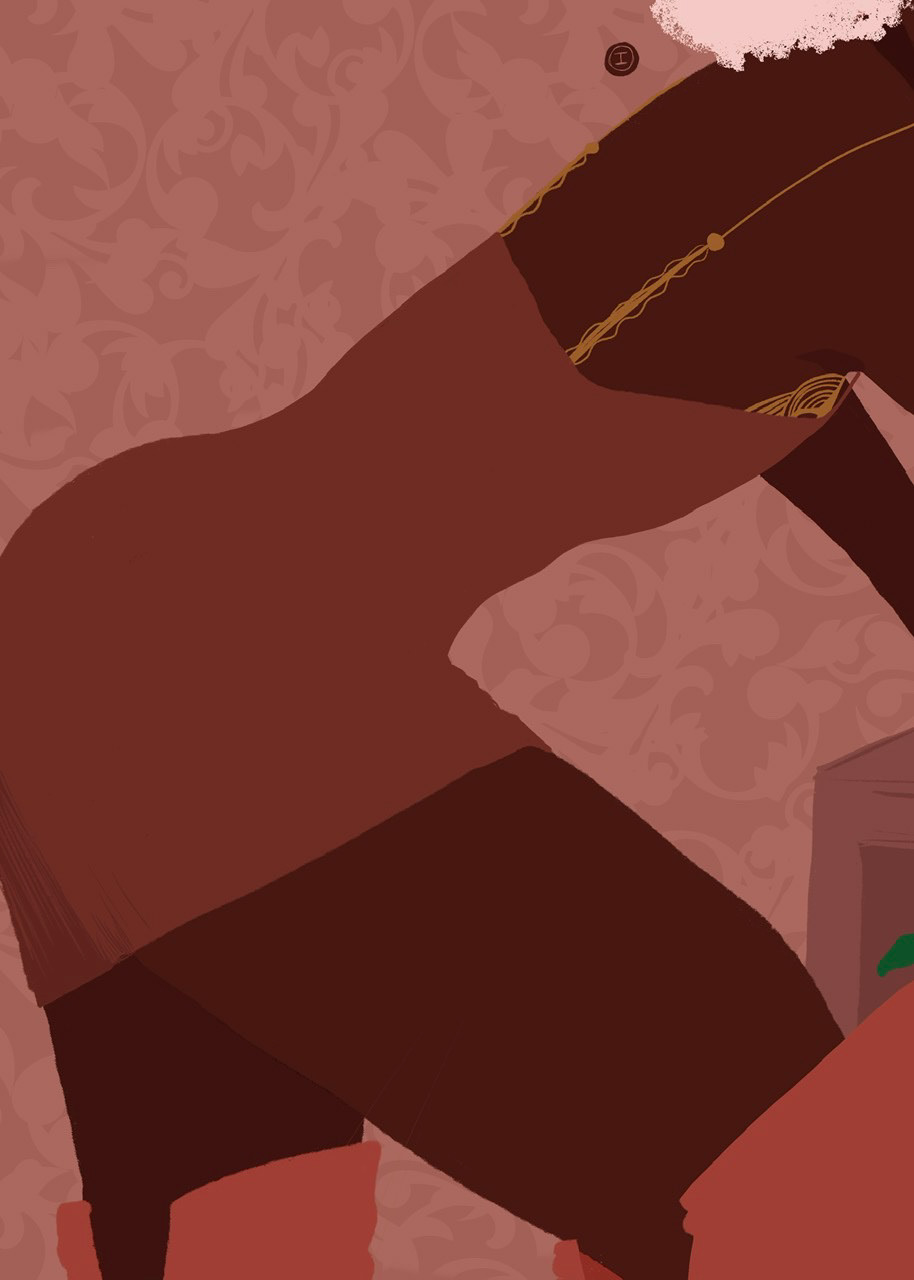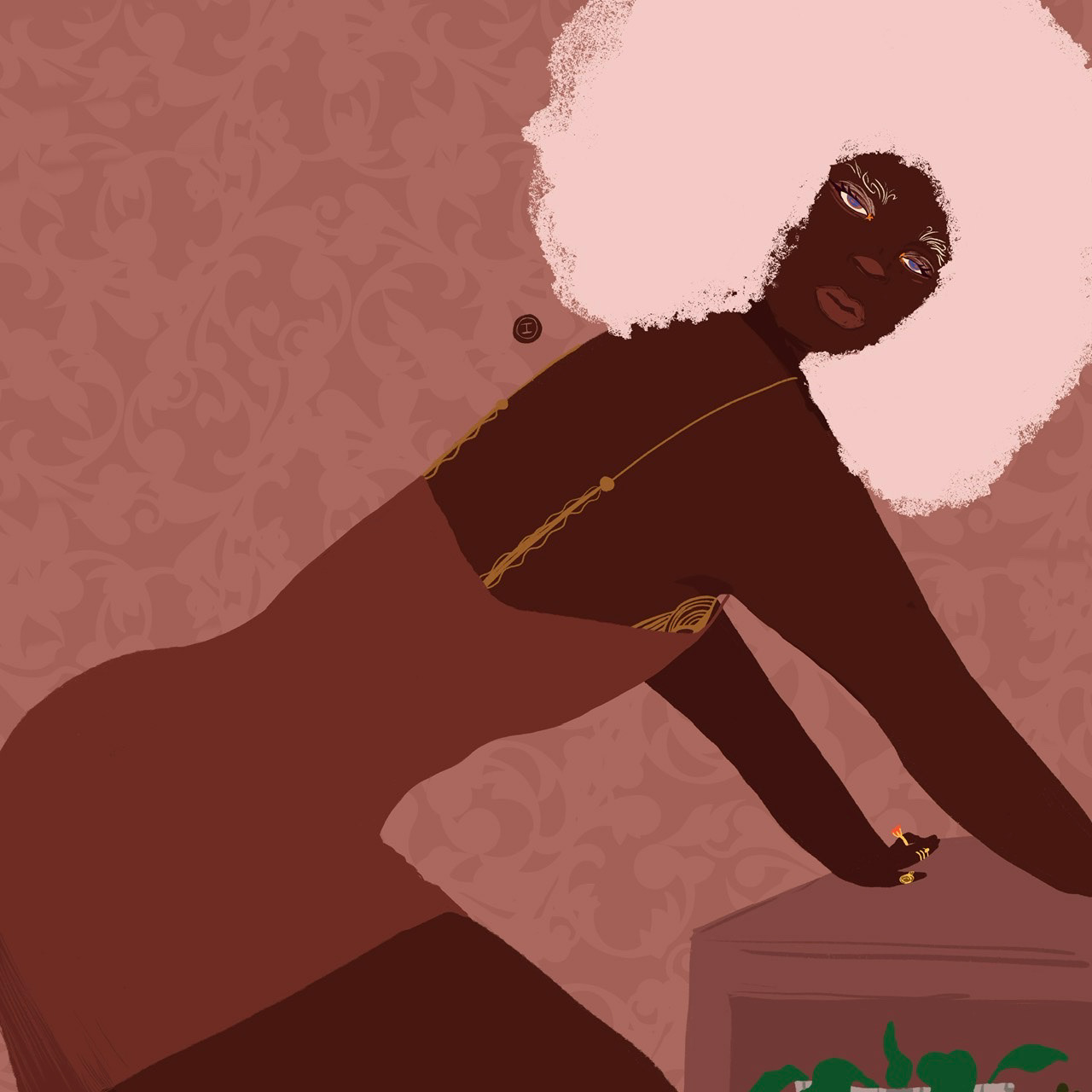 The night is winding down, the day is done and Judy knows she's done all that she can.  You know that you've done more than you can. One of these days these boots are going to walk all over that to do list.